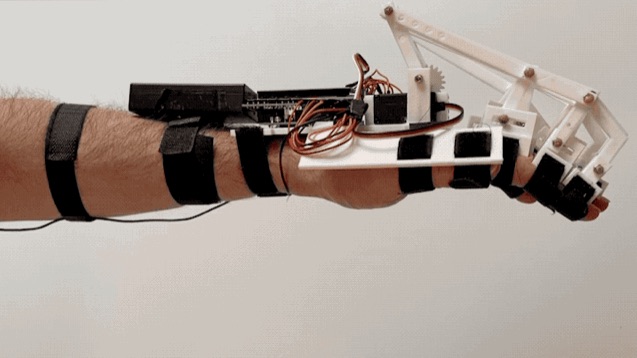 The novel hand exoskeleton is designed to be low-cost, 3D printable, fully wearable and suitable for home use.
An efficient and underactuated mechanical system allows to move the four fingers by means of a single electric actuator.
The user can voluntarily activate the exoskeleton by using a Force-myography (FMG) control system, based on a simple microcontroller board and a sensorized armband.
The device could be of help to assist the user in activities of daily living and to recover the motor function of the paretic hand due to stroke.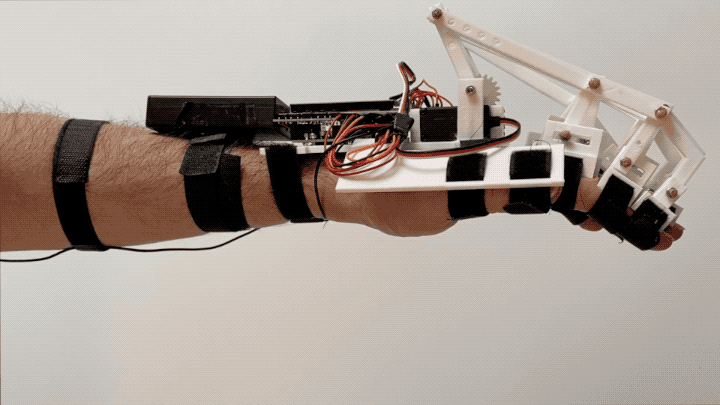 ---
 Related research study:
Esposito, D.; Centracchio, J.; Andreozzi, E.; Savino, S.; Gargiulo, G.D.; Naik, G.R.; Bifulco, P. Design of a 3D-Printed Hand Exoskeleton Based on Force-Myography Control for Assistance and Rehabilitation. Machines2022,10,57 
---

The project is open-source: the CAD files for 3D printing are available here.
For further information, please contact: Daniele Esposito / Paolo Bifulco.