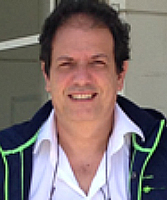 Prof. Francesco Amato - Full Professor
Dipartimento di Ingegneria Elettrica e delle Tecnologie dell'Informazione
Via Claudio, 21
80125 - Naples
Italy

Résumé
Francesco Amato was born in Naples on February 2, 1965.
He received the Laurea and the PhD Degree both in Electronic Engineering from the University of Naples in 1990 and 1994 respectively.
From 2001 to 2003 he has been Full Professor of Automatic Control at the University of Reggio Calabria. In 2003 he moved to the University of Catanzaro, where, from 2010 to 2018, he has been Full Professor of Bioengineering. At the University of Catanzaro, he has been the Dean of the School of Computer and Biomedical Engineering, the Coordinator of the Doctorate School in Biomedical and Computer Engineering, the Director of the Biomechatronics Laboratory.
In 2018 he moved to the University of Naples Federico II, as Full Professor of the SSD ING-INF / 06 (Electronic and Computer Bioengineering).
The scientific activity of Francesco Amato has developed in the fields of systems and control theory, of computational biology and of the modeling and control of biomedical systems. He has published about 280 papers in international Journals and conference proceedings, and three monographies, two with Springer Verlag and one with Wiley. He serves as a reviewer for the most important journals in the field of Bioengineering and Automatic Control, and has revised many research projects both at the national and at the international level.